The gold standard in digital court recording
.
For The Record's flagship suite of software tools for capturing and managing the court record sets the digital court-recording industry standard.   
The latest version of FTR Gold Recording Suite continues to expand these industry-leading capabilities, now providing courts with a livestream functionality and improved live listening.   
Already equipped with AV innovations that offer premium quality audio and video—with up to 16 channels of high-fidelity audio and 4 channels of HD video—FTR Gold Recording Suite has new features that specifically support court monitors and court reporters working remotely.   
FTR Gold Recording Suite enables courts to directly stream the court recording to FTR Gold Player within FTR Gold Monitoring Suite 7.6 and make the recording available—in real time—to any authorized user on the court network.  Reduced delay and loading time within FTR Gold Player make for a reliable live-listening experience, even during poor network connectivity.  
With HD video recording from more non-IP video sources, the reduced bandwidth required, and advanced storage and security features, FTR Gold Recording Suite is the comprehensive solution for courts committed to meeting demand beyond their traditional four walls.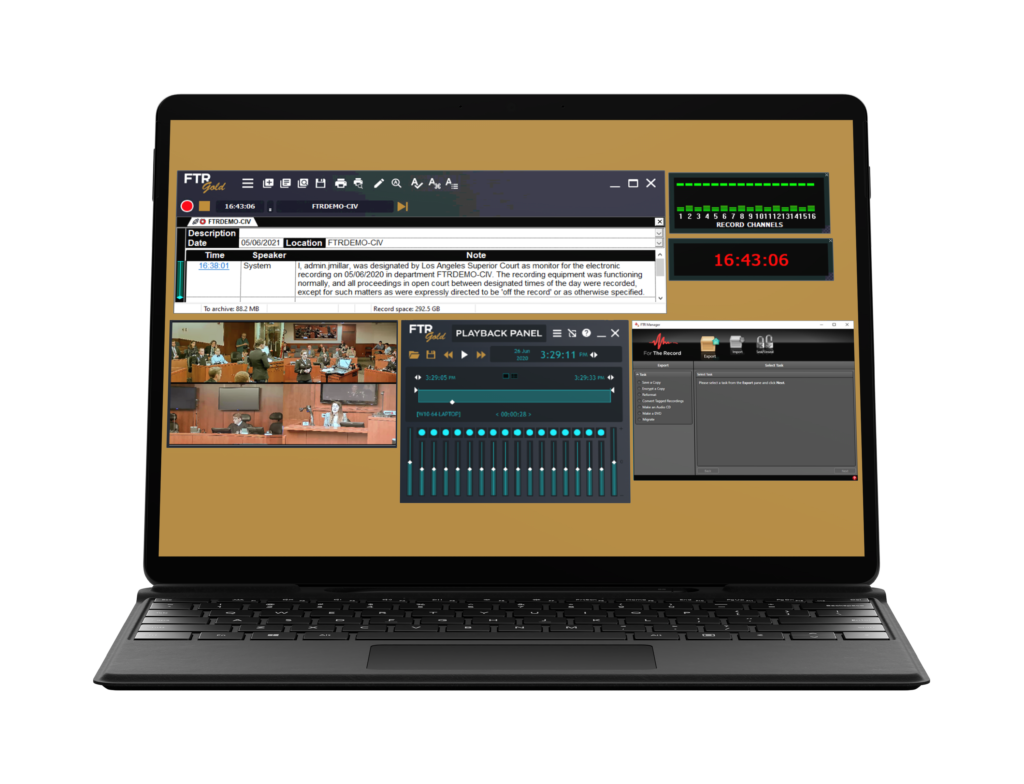 What's included in FTR Gold Recording Suite
.

FTR Reporter is the gold standard for digital recording, capturing the highest quality audio and video.

FTR Manager enables easy management of content conversions, sealing / unsealing, and saving.

FTR Player is the gold standard for digital recording playback and transcription.