Leverage the advantages of a searchable, digital record of legal proceedings in real time
.
FTR RealTime transforms the spoken word into text within seconds and delivers a searchable, written record of up to 95% accuracy to authorized participants in the courtroom and beyond. 
This automated, speech-to-text technology unlocks actionable insights within the record and provides unprecedented access for all court participants, both during and after legal proceedings. 
FTR RealTime's sophisticated artificial intelligence platform maintains pace with the spoken word, even while processing accents, complex legal terminology, and people speaking simultaneously. It also precisely pairs text with audio and video recordings for verification, transparency, and further analysis.  
FTR RealTime is powered by For The Record's Cloud Platform Solutions and has been developed specifically for legal justice settings to create efficiencies, enhance legal proceedings, and support access to justice.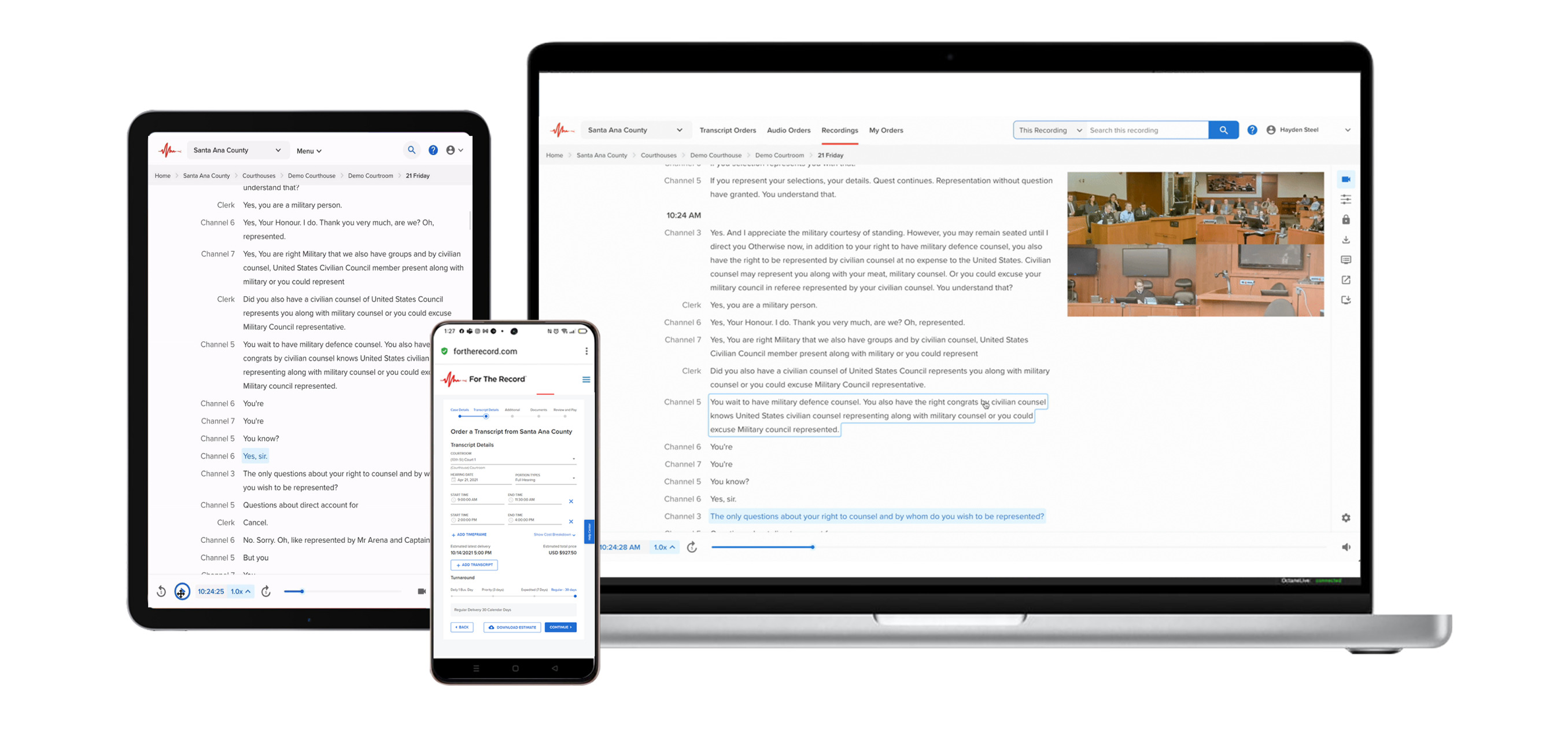 See how FTR RealTime can benefit:
FTR RealTime
RealTime access. RealTime insights. RealTime advantage.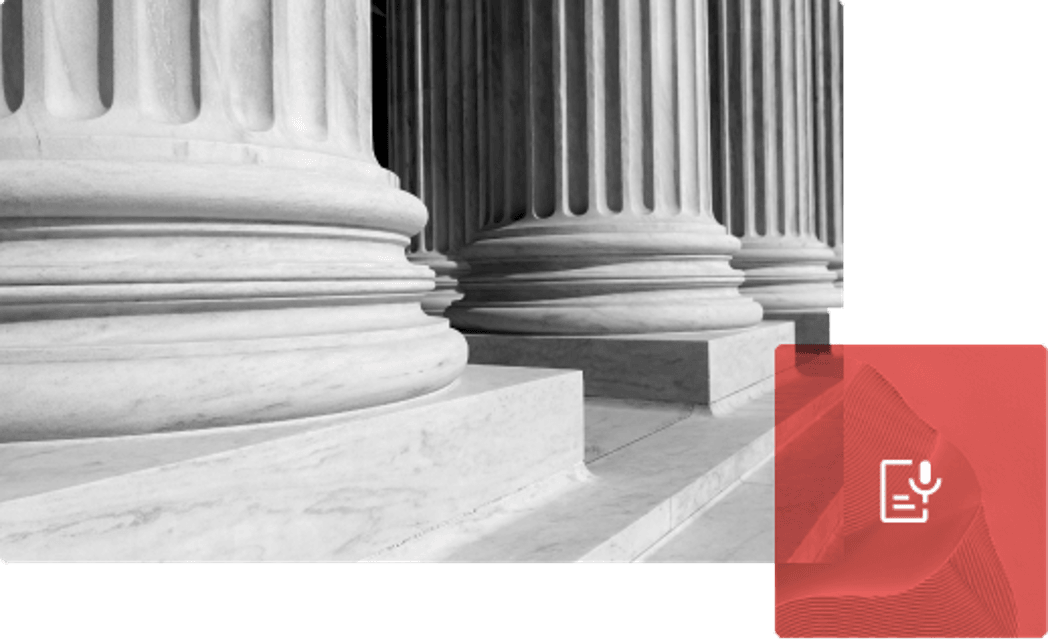 FTR RealTime is powered by
Cloud Platform Solutions
.