The gold standard in digital court recording playback, annotation, and management—critical to an accurate transcript
.
Efficiently play back, annotate, and manage the digital record after it has been recorded with For The Record's suite of annotation software.
With simultaneous playback of 16-channel high-fidelity audio and 4-channel HD video recordings from non-IP sources, FTR Gold Annotation Suite delivers clear sound and vision for accurate transcription, review, or appeal—or as a backup for court reporters.
Now, FTR Gold Annotation Suite Version 7.6 updates have improved FTR Player and FTR Manager usability, even during poor network connectivity. This release provides seamless, uninterrupted access and playback.
FTR Gold Annotation Suite can also log important events, create quick notes, and insert time stamps as reminders for information such as appearances, spellings, and key terminology. Advanced features allow users to manage the record by exporting to other file formats and marking segments as confidential or sealed.
FTR Gold Annotation Suite takes the guesswork out of locating, annotating, and managing critical moments for playback and transcription.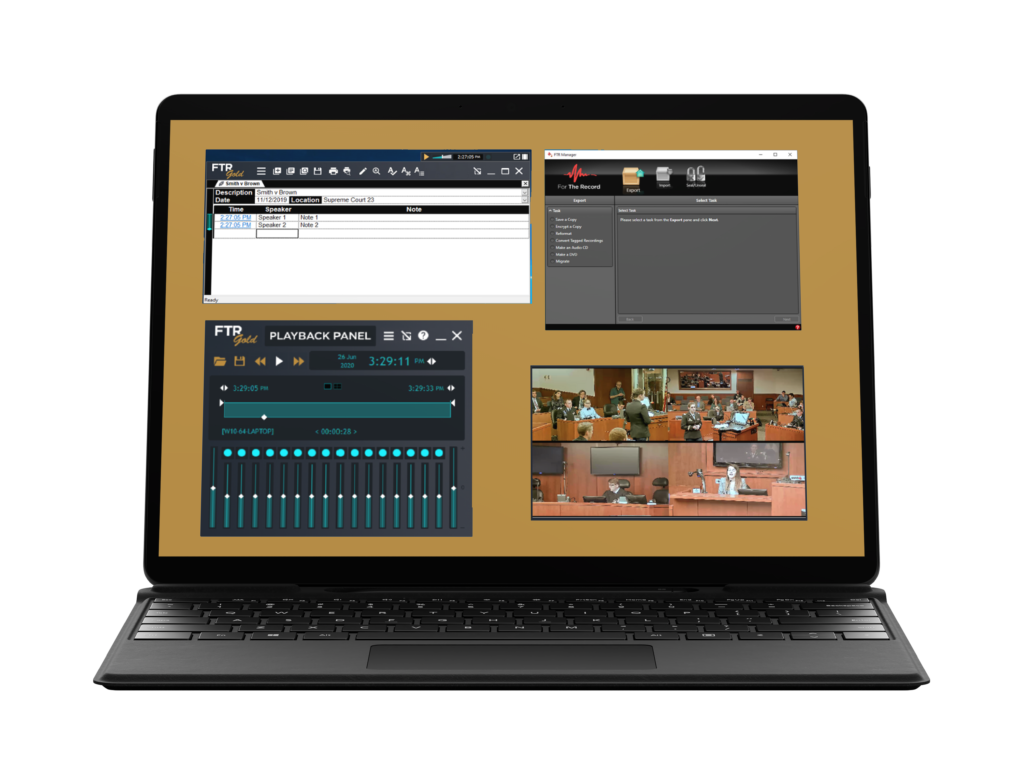 What's included in FTR Gold Annotation Suite
.

FTR Player is the gold standard for digital recording playback and transcription. 

FTR Manager enables easy management of content conversions, sealing/unsealing, and saving.

FTR Log Notes enables efficient annotations and links notes to a precise place in the audio and video recording.