Transform access to the court record with groundbreaking technology—now in the cloud
.
For The Record transformed the industry standard in court recording solutions within the courtroom—and we are now elevating the same standard into the cloud.
For The Record's new Cloud Platform combines three solutions, revolutionizing the way audio and video recordings of proceedings are utilized by judges, court staff, administrators, court reporters, and the public.
Recording Vault, Transcript Express, and Speech-to-Text securely store, efficiently manage, and deliver access to court recordings and transcripts.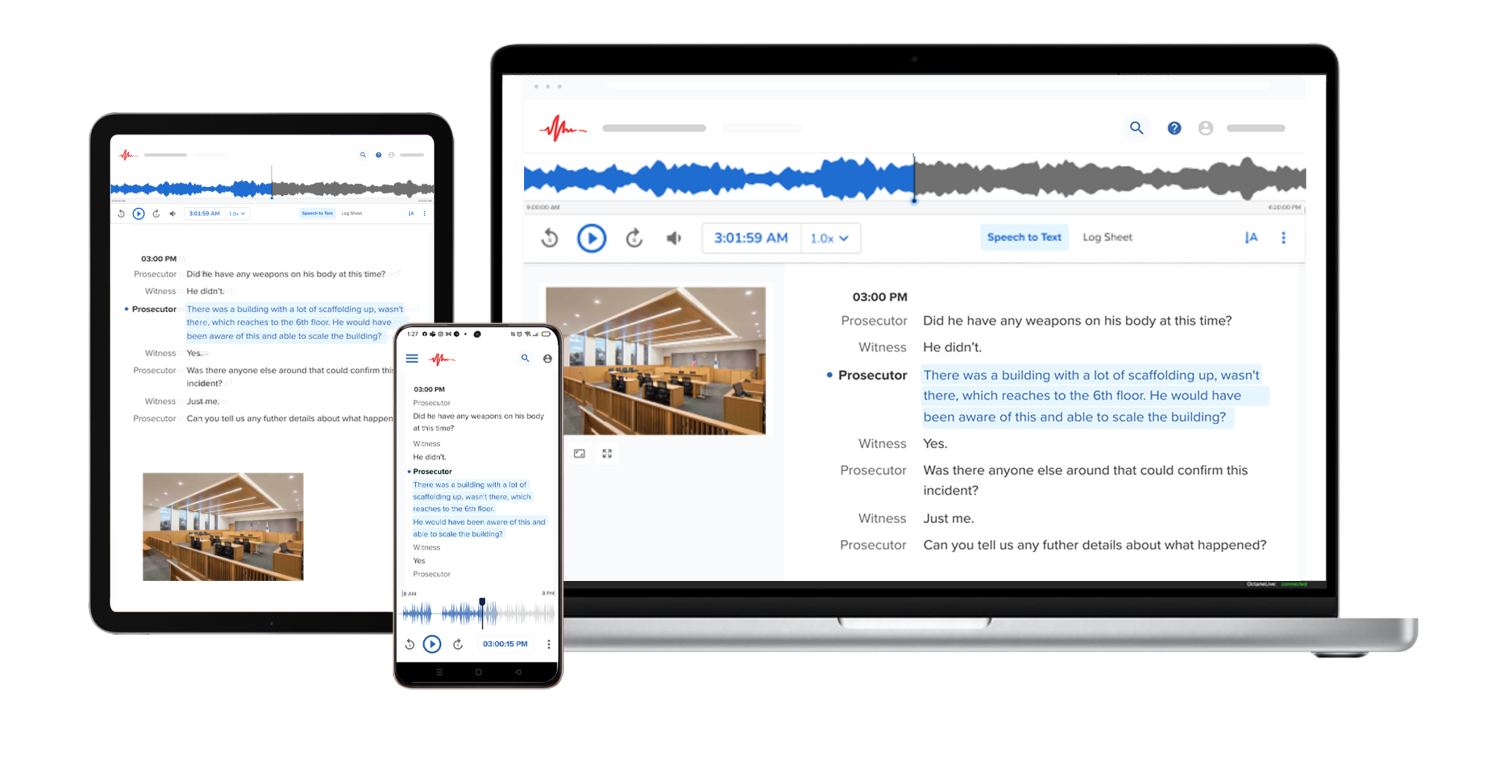 Cloud Platform Solutions
.



Why Cloud Platform Solutions?
Building on market-leading, in-courtroom technologies, For The Record is leveraging groundbreaking cloud solutions to help administer justice more effectively and efficiently.
Leverage the advantages of a searchable, digital record of legal proceedings in real time
.
FTR RealTime is powered by For The Record's Cloud Platform Solutions and has been developed specifically for legal justice settings to create efficiencies, enhance legal proceedings, and support access to justice.